As part of our residency curriculum and culture, we encourage and educate residents and faculty on the importance of leadership and advocacy for their patients and their communities. This is a thread woven through our clinical and didactic experiences, and enhanced by participation in local, state, and national committees and activities.  Pictures below are some examples over the last few years.

Ana Gonzales (pictured second from right) (resident) presenting on the First Generation College Student Panel at an event hosted for University of Arizona COM in 2019.

Emma Goodstein (pictured left) (resident) presenting Forensic Evaluations for Asylum Seekers: A Skill for Physicians to Advocate for Human Rights at The AAFP Global Health Summit in New Mexico in 2019.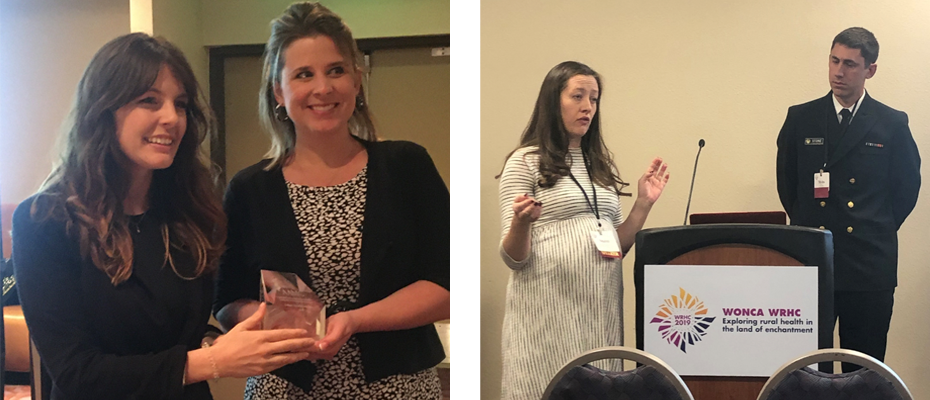 Pictured left: Emma Goodstein MD  receiving the AAMC ORR Community Service Recognition Award in 2019, given to one resident in the nation across all specialties.
Pictured right: Shana Semmens, and Myles Stone (alumni) giving an International Presentation at WONCA Rural Conference on "Palliative Care in Rural Settings" in New Mexico in 2019.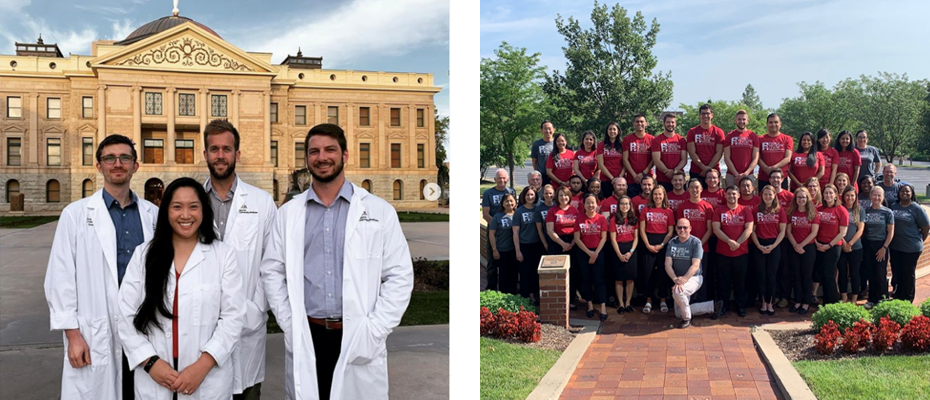 Pictured left: (left to right) Josh Blessing, Patricia Wu, Mark Grant and Weston LaGrandeur (residents) advocating at the State Capital for AzAFP Emerging Leaders Day in 2020.
Pictured right: Weston LaGrandeur, MD, (back row, sixth from the left) and his cohort for the Family Medicine Leads AAFP Foundation Emerging Leaders Institute scholarship and fellowship in 2019.

Sommer Aldulaimi and Elizabeth Meehan (faculty) presenting as part of a panel titled "Panel: Health Inequities around the World and in the United States: Family Physicians Making a Difference", at the AAFP National Conference in Kansas City, MO in 2019.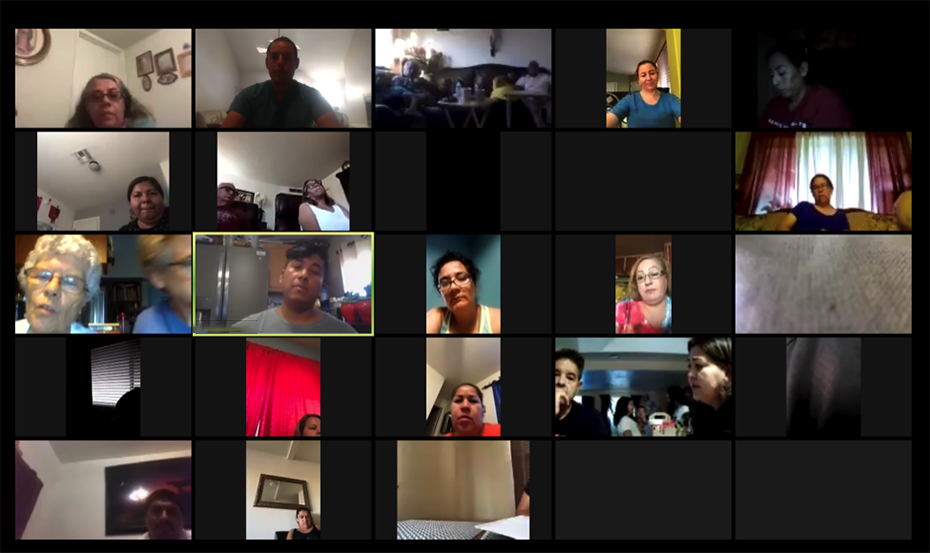 Ricardo Reyes (resident) was an invited speaker by members of Guatemalan Acupuncture and Medical Aid Project and Paisanos Unidos (non-profit organization in Tucson for immigrants). Zoom presentation regarding COVID in Spanish in 2020.