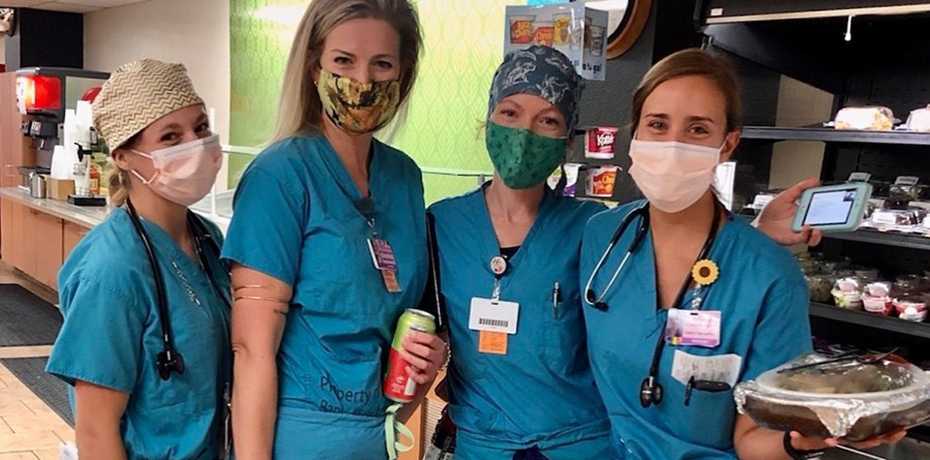 South Campus Track ERAS ID: University of Arizona College of Medicine – Tucson Program South Campus Family Medicine Track
NRMP ID: 1371120C0
ACGME ID: 1200312032
Please note, if you want to apply to both tracks, you must apply to each one separately, using their unique ERAS IDs. 
---
The University of Arizona Family Medicine Residency Program utilizes the Electronic Residency Application Service (ERAS) for our application process, and positions are offered through the National Resident Matching Program (NRMP).
Only those applying through ERAS will be considered. Please contact your Dean's Office for further information regarding this process.
Interviews will be scheduled following review of application materials. Applicants are selected to interview based on shared goals and values with our program.
A completed application includes:
ERAS Application
Personal Statement
Curriculum Vitae
3 Letters of Recommendation (one from a family physician with whom you have worked)
Dean's Letter (MSPE)
Medical School Transcripts
USMLE or COMLEX scores
Applicants must have taken and passed USMLE Step 2 or COMLEX Step 2 before rank order list submission
Preferred Criteria:
Applicants must have a clear interest in family medicine and passion for working with underserved populations
Applicants should have graduated from medical school within the last two years
Application deadline is December 15
All new University of Arizona residents must obtain a valid fingerprint clearance card, in accordance with A.R.S. 15-1881, and pass a criminal background check.
International Medical School Graduates:
Applicant must have passed USMLE Step 1 and USMLE Step 2
Applicants must have a valid ECFMG Certificate (http://www.ecfmg.org/certification)
Applicant must enter on a J1 Visa, no other visa types are sponsored. Any premium processing fee is the responsibility of applicant.
ECFMG certification status and passing Step scores are verified prior to rank list submission.
The application deadline is December 15.  Interviews will begin mid-October.  Interview offers will continue to be extended until all slots are full, including in case of cancellation. Interviews are anticipated to end by the end of December.
For More Information...
For more information about applying through ERAS, see your Graduate Medical Education office, or read about it on the ERAS home page: https://www.aamc.org/students/medstudents/eras
For questions regarding either of our tracks, please us at: uafmrp@arizona.edu.
Thank you for your interest in our program and good luck!