Camp Wellness is offering online and telephonic classes during the COVID-19 disruption. If you are an active student or alumni, please contact us for additional details.

Keep Informed during COVID-19:
https://211arizona.org/covid-19/
Arizona 211: 877-211-8661 from anywhere or 800-367-8939 TDD (Arizona Relay)
Pima County Health Department 520.724.7770
Poison Control Covid (press 2 poison control) 1.800.222.1222
Yuma County Health District for Covid-19: 1.844.542.8201
Yuma County
Pinal County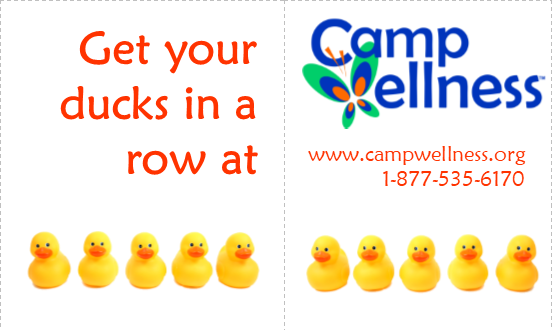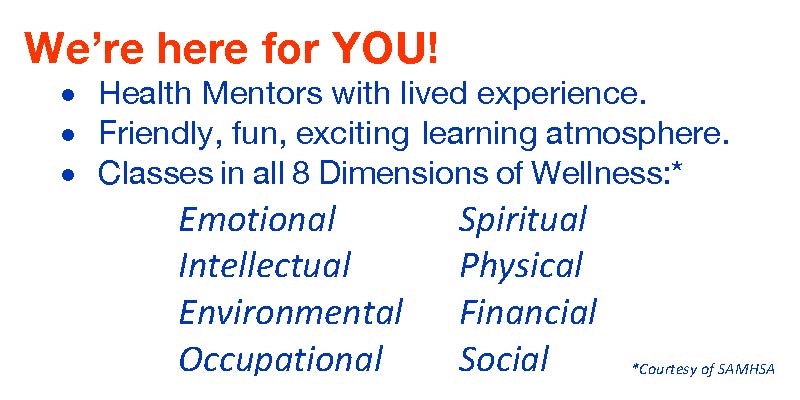 Camp Wellness exists to enhance your knowledge and skills about health and wellness.
Learn how to choose and prepare healthy meals.

Explore the functions of the human body and how to keep it healthy.

Join exciting, fun games with fellow students and Health Mentors.

Enjoy safe, supported exercise.

Learn from award-winning peer providers who are Certified Recovery Support Specialists.

Experience a positive, challenging and supportive environment of learning.

Come have fun while improving your health!
How do I apply to attend Camp?
Click here to download our application
You may be eligible to attend if you are an adult enrolled with Arizona Complete Health or Banner University Family Care. Call or stop by to schedule an intake! Once your application is approved, you will be notified when to begin Camp! 
Specialty Provider referrals can be sent via secure email to fcmreferrals@email.arizona.edu or faxed to 520-621-6663.
Important numbers
Crisis Line: 1-866-495-6735
AZCH Customer Care: 1-866-495-6738
TDD: 1-877-613-2076
UA RISE Health & Wellness Center complies with applicable Federal civil rights laws and does not discriminate on the basis of race, color, national origin, age, disability, or sex.