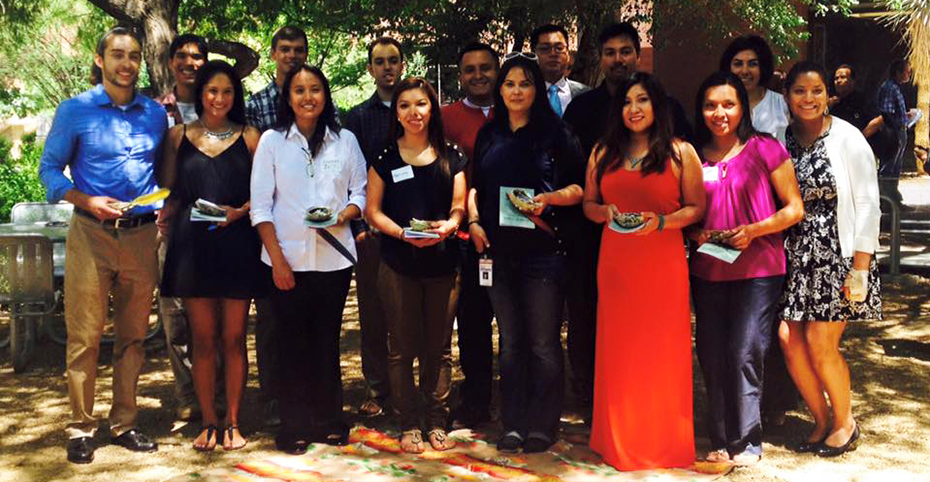 Welcome to AZ INMED – American Indians into Medicine Program
Enhancing the recruitment, retention and graduation rates of Native health professional students. Helping Native health professions students thrive and succeed.
The UA historically has ranked among the top schools nationally in recruiting Native American applicants to medical school and public health.
The goal of the AZ INMED is to develop collaborative partnerships with tribal nations, K-12 school districts, community-tribal colleges, universities and health professional schools to recruit, support and encourage Native American  students to enter and succeed in the health professions at the Arizona Health Sciences Centers located in both Tucson and Phoenix, Arizona (Colleges of Medicine, Pharmacy and Public Health).
AZ INMED is your portal to careers in healing and connects you to what you need to succeed. inmed.medicine.arizona.edu
Connecting you to a Health Careers Network
We help you plan your journey to become a healer from kindergarten to pre-med.
We coordinate outreach events and hands-on, experiential learning visits at the Arizona Health Science Centers for AI/AN high schools.
We provide information about native health care professions through the Stories of Success
Providing Opportunities Critical to Your Success
We connect you to internships, shadowing, and preparatory programs to enhance your applications into health science colleges. Including:
Summer Medical Dental Education Program (SMDEP),
Four Directions Summer Research Program, and
Preadmission Workshops with the American Indian Physicians (AAIP)
We provide volunteer opportunities as INMED Health Career Ambassadors, American Indian Medicine & Health Initiatives and Association of Native American Medical Students
Ensuring Your Success
Once you are a student at the University of Arizona we help you thrive. We provide tutoring, counseling and support through the AZ INMED Success Class (LACS 393), preadmission health profession workshops, individualized pre-health advising, traditional counseling, monthly workshops and fall-spring Talking Circles.