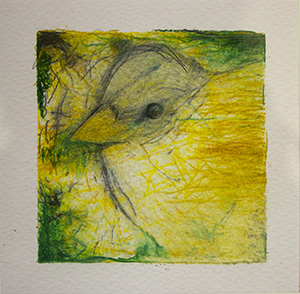 Jeanne Carrigan, PhD, is an educator, art therapist and nun with the Sisters of St. Francis. Mary Paulin is an art teacher and supporter of worthy causes. Both will tell you it was divine intervention that brought them together.

The result is ArtWorks, an all-day art program for adults with developmental disabilities, now in its 23rd year.

Back in 1989, Paulin was a volunteer with the UA Art Museum. She and a student drove a van filled with puppets and paintings to classes for children with disabilities and serious illnesses. Their program was called Art a la Carte. The children could talk to their puppets about their hopes and fears – things they weren't ready to discuss with anyone else.

Today, 24 adult clients are enrolled at ArtWorks. They range in age from 24 to 78. Most have limited speech. Some have limited mobility. They are never referred to as "disabled people." Instead, they are identified as artists.