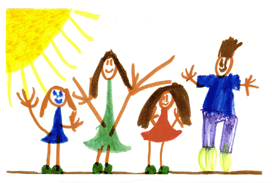 The Family and Community Medicine Clerkship is one of seven required clerkships at the University of Arizona College of Medicine. (This clerkship is not open to visiting students.)
The FCM Clerkship utilizes a community-oriented family medicine problem-solving conceptual approach to common clinical problems and prevention. We have a variety of clinical sites, urban and rural, located throughout the state of Arizona.
About the FCM Clerkship sites:
Site assignments will be done by the FCM clerkship. FCM will assign sites to RHPP students first for each rotation/period. We will then assign the remaining students to our sites. We have a variety of sites in and outside of Tucson. Some which are: urban, private practice, a residency site or an Indian Health Service. 

Note: Although a student might not be RHPP, you may be assigned to a rural site. 

We cannot always accommodate request to stay in Tucson. Please make all necessary (personal) arrangements in order to complete your rotation at the assigned sites.
Clerkship Location at FCM: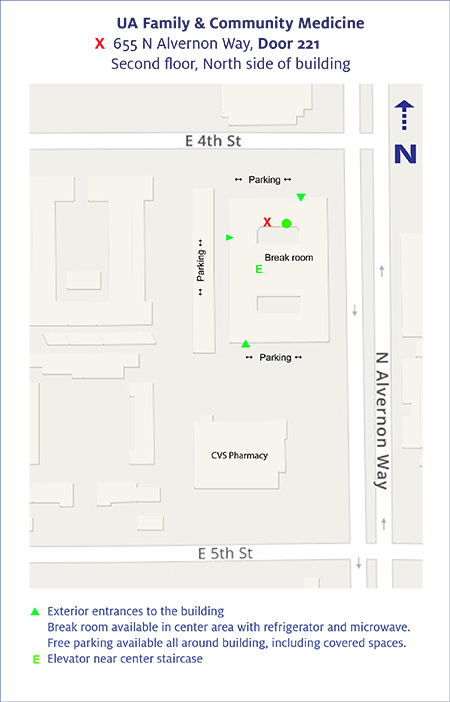 Contact:
Eamon C. Armstrong, MD
Clerkship Director
Eamon.Armstrong@bannerhealth.com
 
Lucia Contreras
Predoctoral Program Manager
(520) 626-1574
lcontrer@email.arizona.edu
655 N Alvernon Way, Suite 228
P.O. Box 245052
Tucson, Arizona 85724-5053
(520) 626-6134 FAX

Family & Community Clerkship Manual for Students
Family & Community Medicine Clerkship Syllabus