Sun, 01/28/2018 - 5:00pm

to

Sun, 04/15/2018 - 5:00pm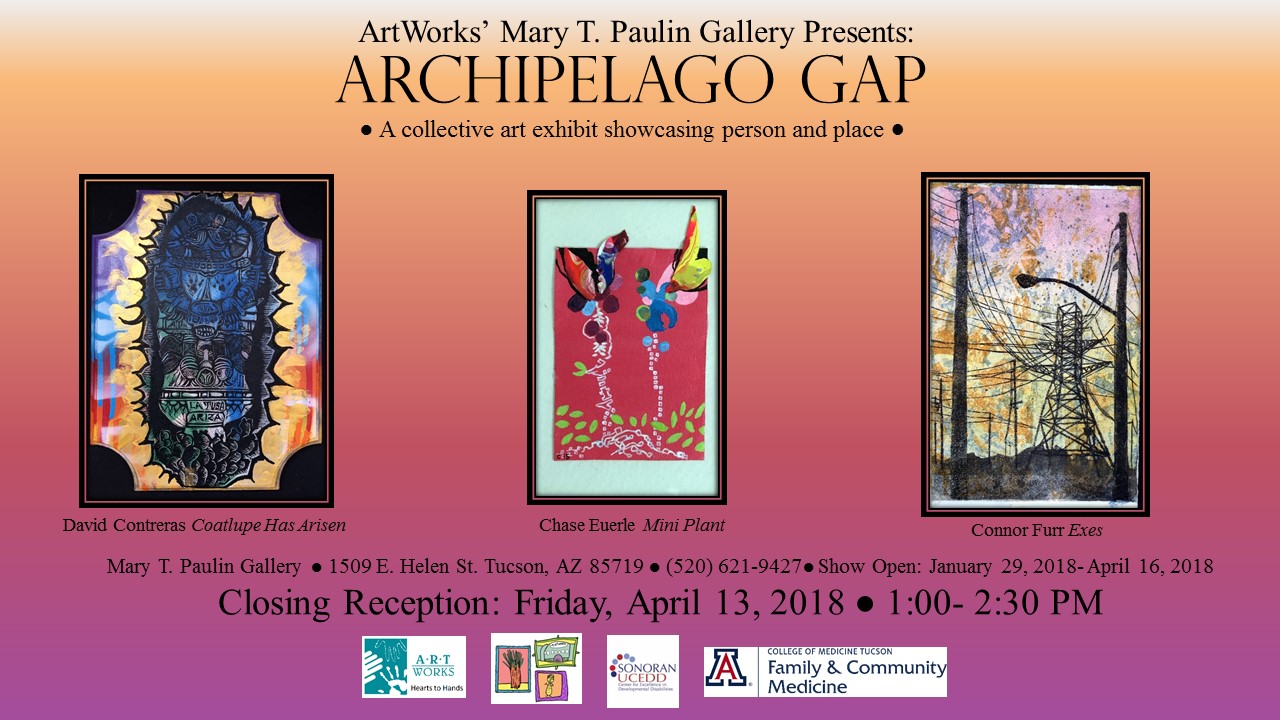 The Artworks and artists and staff invite you to visit their newest exhibit, Archipelago Gap. Featuring pieces from community artists that showcase person and place, this collection will be displayed in the Mary T. Paulin Art Gallery from January 29th to April 16th. Join us for the closing reception on April 13th, which will be held at the ArtWorks studios. Brimming with life, color, and character, this is an exhibit that you won't want to miss!