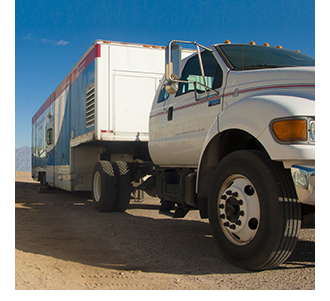 In October 1976, what was then the UA Rural Health Office launched the Mobile Health Program with Augusto Ortiz, MD, a UA family physician, as medical director.

Dr. Ortiz and his wife, Martha Ortiz, who managed clinic details, drove their RV – donated by a Tucson missionary and outfitted with two small exam rooms – to such tiny communities as the Yaqui Pueblo and Picture Rocks northwest of Tucson; Continental and Amado, south of Green Valley; and later into Cochise County.

Some families who received care from the Mobile Health Program (MHP) were so poor that their homes lacked electricity and running water. But the MHP payment policy was then what it is today: Pay if you can, and if you can't, you will still get care.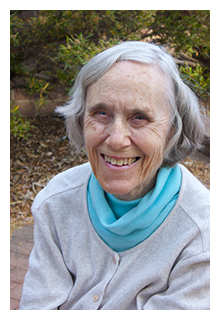 The Ortizes, with their staff and volunteers – including medical students and physician residents, as well as trained community health workers known as promotoras - encouraged communities to establish their own clinics. In tribute to the Ortiz mission, clinics thrive today in Picture Rocks, Continental and Amado.
Dr. Ortiz died in 2006, but Martha, now 92, continues to serve on the advisory board that advocates and raises funds for the program.

How much of a difference does the program make? Martha recalls the experience of a young woman who endured four miscarriages, before becoming pregnant a fifth time. A friend told her about the MHP, through which she finally received appropriate prenatal care.

She carried her fetus full-term, then gave birth to a perfectly healthy baby boy.

"For many individuals and families, the Mobile Health Program is the only place where they can get health care that they trust," said Ravi Grivois-Shah, MD, MHP, medical director and associate professor in the UA College of Medicine – Tucson's Department of Family and Community Medicine, which now oversees the program.
"There always will be the need for this kind of program," said Grivois-Shah, "so our goal is to make our program sustainable into the future."
Since its grass-roots beginnings, the Mobile Health Program has received financial support from the UA, Pima County, non-government organizations and private donors. Recent grants from Delta Dental of Arizona Foundation, Arizona's First Things First child-development program, and the March of Dimes, support prenatal care, well baby check-ups and preventive dental care for children and adolescents in Tucson and surrounding communities.
"Family and Community Medicine is extremely proud of the Mobile Health Program's service to our communities over the past 40 years," said department head Myra Muramoto, MD, MPH. "It also has enabled generations of medical students and other health professions students to experience the satisfaction of providing care to rural and underserved people. The Mobile Health Program truly brings together our department's missions of service, teaching and community outreach."