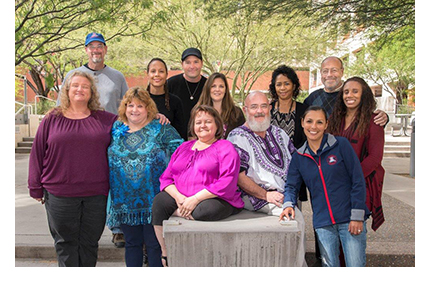 Camp Wellness, a ground-breaking program that helps adults with serious mental illness develop healthy lifestyles, is one of just three behavioral health programs in the nation selected for the 2016 Recognition of Excellence in Wellness award given by the Substance Abuse and Mental Health Services Administration (SAMHSA), a branch of the U.S. Department of Health and Human Services.
SAMHSA announced the awards in September.
The Department of Family and Community Medicine developed Camp Wellness in 2009 in response to national studies that show adults with serious mental illnesses have a shorter life expectancy than other adults; 25 fewer years on average, nationally, but 32 fewer years in Arizona.
The even shorter life expectancy in Arizona is partly due to chronic diseases, including the state's higher incidence of diabetes, which is often accompanied by poor nutrition, obesity, heart disease, and other illnesses, said Randa Kutob, MD, MPH, Camp Wellness medical director.
Camp Wellness data show "students" who complete the nine-week program typically lose about four pounds, reduce their waist measurement by one inch, improve their blood pressure, and increase their physical endurance. The students also report significant improvement in their mental and physical health.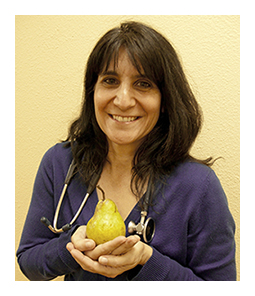 "Students experience Camp Wellness as a successful event in their lives," said Andy Bernstein, PhD, a clinical and community psychologist and clinical director of Camp Wellness. "For many of them, it's the first time they have completed something. So in addition to acquiring skills related to their own health issues, they're also acquiring a mindset that allows them to become more active in other areas of their lives."
Camp Wellness employs health mentors who have lived with serious mental illness (SMI) and have gone through training to provide support and teach classes to others living with SMI. The health mentors are essential to the success students achieve through the program, said Cheryl Glass, director of the UA RISE (Recovery through Integration, Support and Empowerment) Health and Wellness Center, which is home to Camp Wellness.
"The improvement through the program is amazing to see," Glass said. "The health mentors provide amazing support to help make that happen."
Myra Muramoto, MD, MPH, chair of the UA College of Medicine –Tucson's Department of Family and Community Medicine, said, "We are grateful to the Substance Abuse and Mental Health Services Administration for this important recognition of our program. We have seen how it changes peoples' lives in wonderful ways that they may never have thought possible.
Group photo above, left to right: Julie Croteau, Michael Harvey, Paige Maier-Bunas, Paris Freeman, Justin Beers, Pamela Wagner, Cheryl Glass, Dan Steffy, Shirley Moody, Lupe Lugo, Andy Bernstein, PhD, Michele Keller.
Pictured above right: Randa Kutob, MD, MPH