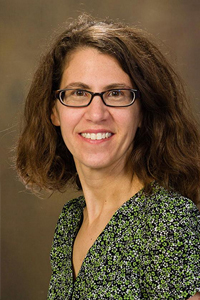 Welcome to the University of Arizona Family Medicine Residency Program
Congratulations on the next step of your journey to becoming a family physician!
Since 1972, the University of Arizona Family Medicine Residency Program has sought to train family physicians who address health disparities in the exam room and in our health system.
Guided by our vision of being an innovative, collaborative, and mission-informed residency program, we seek applicants from diverse backgrounds to more closely match the diversity of our patient population and to meet the needs of our community.
Our residency program has 2 tracks, each named for the location of their continuity clinic experience. Both tracks share a core set of values:
Commitment to excellence in education and clinical care – providing rigorous and well-rounded experiences
Commitment to creating a sustainable, adaptable, and inclusive learning environment
Commitment to serving the needs of the communities of Arizona, especially the most vulnerable populations
To accomplish our mission, we:
have a robust experience in both inpatient and outpatient settings with all ages;
have required rural rotations for our South Campus track residents totaling a minimum of 20 weeks throughout the 3 years – travel and lodging funded by a grant from the Arizona Area Health Education Center (AHEC);
have family medicine faculty take the principal role in teaching clinical and academic skills;
encourage the development of lifelong skills needed to balance professional and personal roles;
foster the realization of one's unique identity as a family physician;
support resident involvement in various community projects; and
create an enjoyable, respectful and supportive environment.
Our new and innovative, 2+2 program structure for both of our tracks allows residents to have foundational inpatient experiences caring for hospitalized adults, children, and maternity patients, coupled with immersive experiences in the outpatient center to build a robust continuity panel in the office. Our curriculum is guided by residents' experiences and is designed to provide the knowledge and skills necessary to provide culturally competent care to our diverse patients across their lifespans. As part of our curriculum, we have longitudinal threads on resident well-being and resiliency, point of care ultrasound (POCUS), health-care disparities and advocacy, as well as quality improvement and patient safety. In addition to the basic curriculum, we offer the option to apply for distinction tracks in Community Medicine, Spanish Language/Health Care Disparities, and Global Health.
Residents in our program's Alvernon track receive training in integrative medicine through participation in the longitudinal Integrative Medicine in Residency curriculum. Our program weaves these concepts of integrative medicine into our mission of working with underserved populations through our clinical care. At our South Campus Track the longitudinal Integrative Medicine in Residency curriculum is also available, but is not required.
Tucson is a small city with a lot of character and a big heart. It is uniquely located close to the US-Mexico border, with easy access to nature, surrounded by mountain ranges on all four sides. We have a saying in Tucson, that once you come to visit, you can never quite get the sand out of your boots, and it keeps you coming back. It might be the amazing sunrises and sunsets, or the smell of the desert after the monsoons, or the warmth of the people who live here. We hope that we have the opportunity to show you why we love calling this place and our program home.
Again, welcome!
Karyn Kolman, MD
Program Director