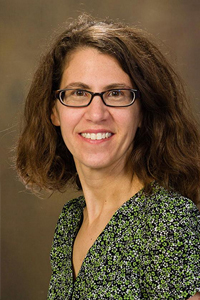 In 1972, the University of Arizona Family Medicine Residency Program began training residents to become board-certified family physicians who are dedicated to addressing health disparities and serving the community. Over the years, our program has evolved and expanded in response to the feedback of our residents and faculty, the changes in medical practice, and the increasing need for family physicians to serve the underserved populations of our community and the communities of Arizona and beyond.
Guided by our vision of being an innovative, collaborative, and mission-informed residency program that is diverse in its educational experiences, faculty, residents, and the populations we serve, we have cultivated a collaborative and supportive learning environment that allows and encourages our residents to thrive.  
Our residency program has two tracks, each named for the location of their continuity clinic experience. Both tracks share a core set of values:
Commitment to excellence in education and clinical care — providing rigorous and well-rounded experiences
Commitment to creating a sustainable, adaptable, and inclusive learning environment
Commitment to serving the needs of the communities of Arizona, especially the most vulnerable populations
Our two tracks also share faculty and some aspects of the residency curriculum. Because each track has a distinct mission, there are aspects of their curricula that are different and unique as well.
The Alvernon track's mission is to prepare full-spectrum physicians to provide excellent family-centered, community-responsive care with an emphasis on diverse and underserved populations.
2+2 innovative curriculum design
Longitudinal integrative medicine experience
The South Campus track's mission is to train full-spectrum family physicians from diverse backgrounds, who are dedicated to social justice, health equity, and providing care for vulnerable populations and communities in rural and underserved areas of Arizona and beyond.
Mandatory rural rotations (20 weeks over 3 years)
Additional training in emergency care and for patients in under-resourced areas
I hope you will take the time to explore our two tracks in more depth. They both provide a rich and robust residency experience in a warm, friendly, and beautiful community.
Welcome to our Program!

Karyn Kolman, MD
Program Director