Sun, 05/23/2021 -

4:00pm

to

5:00pm
The Arizona Palooza is acommunity-wide, family-friendly event will bring together agencies from across Tucson and Pima County to enjoy food, useful education and information in a fun setting. May is Mental Health Awareness Month and the Tucson Palooza is looking forward to providing an exciting program designed to reduce stigma associated with mental health.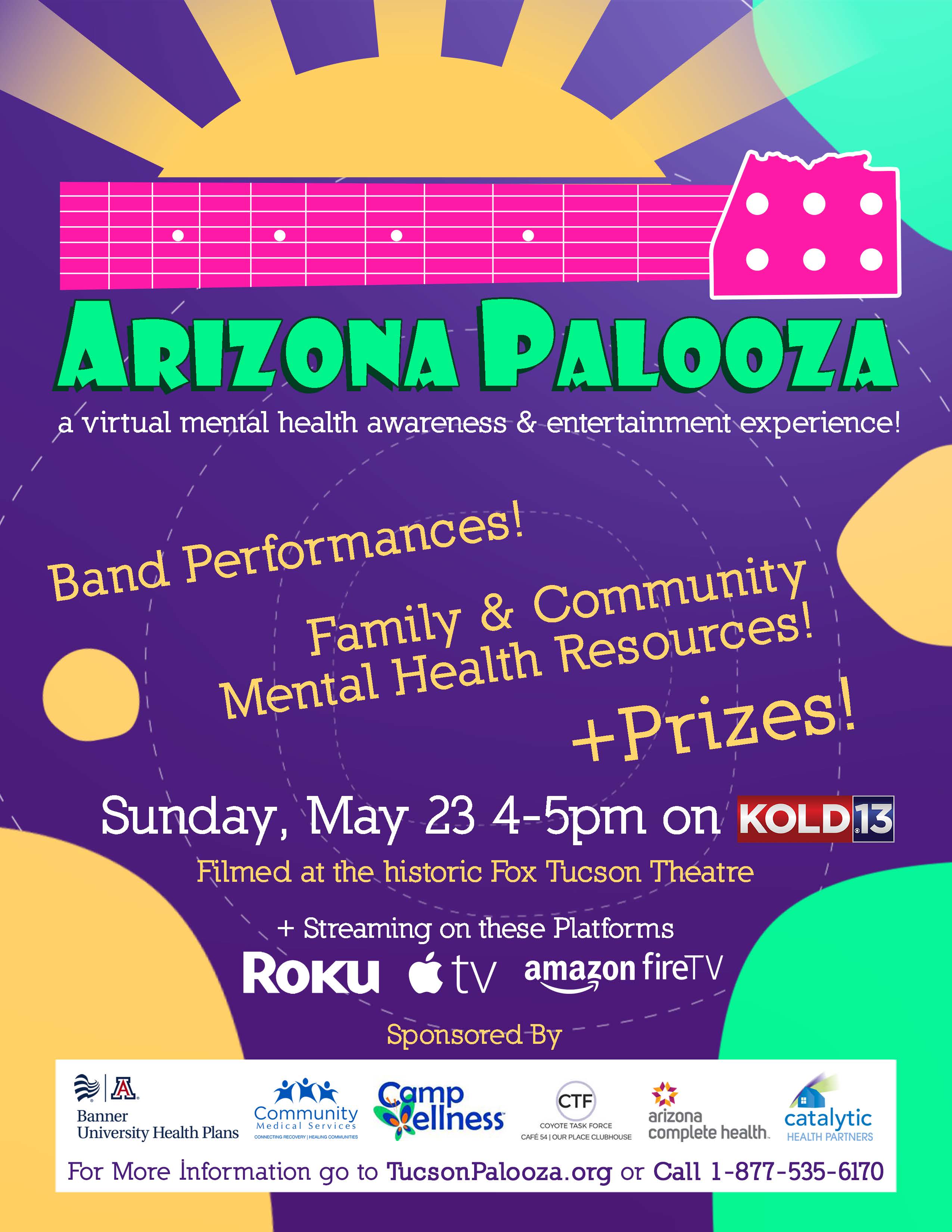 Questions? Go to www.tucsonpalooza.org!
Event Location:
Televised on KOLD-TV Channel 13 AND KOLD.COM!
Event Contact Department:
UA RISE HWC, home of Camp Wellness