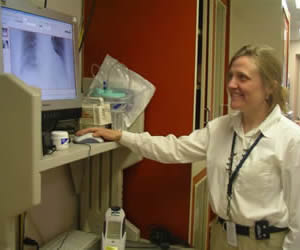 Daily number of family practice patients:
Flex Time Activities:
In patient, obstetrics, surgery observation
Diabetes Program integrates Navajo traditional medicine
Urgent Care on site
Navajo reservation clinics at Leupp and Dilkon, AZ (2-5 half-days per 6 weeks)
Jones Benally is a Navajo Medicine man on staff for hogan ceremonies on hospital grounds
Physical Therapy | Dental | Optometry | Acupuncture
Hospital Affiliation:
IHS Clinic has its own new 7-bay ER. IHS physicians admit & care for own patient (including deliveries) at the Little Colorado Hospital in Winslow.
Insurance Spectrum:
100% IHS single payer under Navajo Council control
Patient Population Profile:
Native Americans, mostly Navajo and Hopi; full spectrum of ages and problems.
Site Specific Info:
"Route 66" large IHS type Clinic 58 miles east of Flagstaff
Fishing in Little Colorado River, Hiking,
Historic hotels and restaurants
workout gym
Mileage and Housing:
Housing is provided at the Econo Lodge. Mileage compensation not provided by FCM.
Misc. Info:
9 FPs; 1 Psychiatrist; 1 internist; 2 Surgeons; Several NPs and PAs
FPs do prenatal and deliver 15 patients per month at LittleColorado Memorial Hospital in Winslow
Teleradiology
One day orientation to Navajo culture
Near Route 66 and I-40. Use first I-40 exit at west end of Winslow.
Comments from Students:
"I truly enjoyed working with each attending during this rotation.  Dr. Robarge is a great teacher and I admire her work ethic and rapport with patients." 
"I have learned the most while working with Dr. Sutton.  I never felt too afraid to ask questions because he made the atmosphere comfortable and nonjudgemental.  He has also been the only physician I have worked with who has made me feel like an important part of each patient's care whcih motivated me to want to learn more.  I had an outstanding experience in Winslow and will be recommending Winslow for everyone now!"
"The providers were caring individuals and enthusiastic about teaching; each half day was different and I had the opportunity to work with many different providers. I enjoyed working at satellite clinics in Leupp and Dilkon as well as rotating through urgent care, mental health, optometry, physical therapy, prenatal clinic and Centering classes, and visiting with a traditional healer. The patient population had many unique characteristics and were generally very pleasant and grateful. Winslow is a small town with a lot of character and many opportunities for site-seeing and hiking nearby."
"WIHCC is a great site that offered a lot of variety and preceptors who genuinely cared about teaching family medicine and student development. Lots of one on one instruction."
""This rotation's main strength is in its variety. I was able to rotate through many different aspects of the family medicine field. I enjoyed being in multiple clinics from prenatal care to urgent care. The physicians are dedicated to education and enjoy teaching medical students. Everyone wants you to enjoy the IHS experience and I definitely did."
Site Address:
Winslow Indian Health Center 500 Indiana Avenue Winslow, AZ 86047 United States