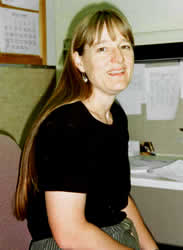 Daily number of family practice patients:
Flex Time Activities:



ER each Friday am



Additional evening ER (optional)



Rural home visits with public health nurses



Rural Clinic


 
Hospital Affiliation:
Sells IHS Hospital (same building as clinic).
Insurance Spectrum:
Primarily population-based single payer IHS system although many patients are also on AHCCCS. Some are enrolled in HMOs or PPOs through their employers in addition to their IHS services.
Patient Population Profile:
Tohono O'odham and a few other Native Americans (occasional Spanish speakers)
Site Specific Info:
All program participants need to be informed of the Special Provisions of the Tucson Area Indian Health Service Agreement with the University of Arizona Health Sciences contracting office, requiring background checks for any student performing a rotation at this site.
Outpatient department of 34 bed hospital serving 20,000 Native Americans.
Mileage and Housing:
Free housing available adjacent to the hospital; request in advance. Carpool Van also available for a fee; reservations require. Meals provided at the hospital. Mileage compensation not provided by FCM.
Misc. Info:
Inpatient ward rounds at Sells IHS Hospital (optional)
20 FP doctors, 1 Internist, 1 Pediatrician (some able to carpool) and other primary care specialists
Located 56 miles west of Tucson on Ajo Highway 86.
Comments from Students:
"Wonderful to interact with the TO patients and get a better understanding of their culture, living situation, and health issues. There was a wide variety of medical issues in which I was able to provide care and enjoyed the responsibility I had while there."
"Dr. Hausser is a wonderful, caring physician. You can tell from her interactions with her patients she cares deeply about their health and about their overall well being. I feel lucky to have spent time with her in her clinic and learned from her during my clerkship"
"Dr. Hausser is a very competent physician, and time permitting, she always let me develop my own differential and treatment plan. She was always constructive in her comments. She was very interested in student progress."
Comments from Faculty:
"Working in a community with a unique culture and history is endlessly interesting, challenging and rewarding. The multi-generational family ties allow me to develop relationships with patients that are often enriched by knowing other members of their family. Students generally find this site to be very stimulating, offering a volume and spectrum of clinical challenges that may be different from what they have previously experienced. I have an interest and training in colposcopy. Other member of the staff have developed skills in such areas as rheumatology, orthopedics, sigmoidoscopy, endocrinology, maternal/child health and emergency medicine."
Site Address:
Sells Indian Health Service Clinic Sells, AZ 85634 United States