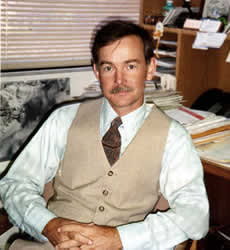 Daily number of family practice patients:
Patient Population Profile:
Urban-private practice with HMO
Site Specific Info:
Serves FP needs of eastern edge of Tucson.
Mileage and Housing:
Mileage compensation not provided by FCM.
Misc. Info:
All physicians speak Spanish
Dr. Wright has been in this clinc for 20 years
Comments from Students:
"I learned a lot, I was able to have fun, saw a lot of interesting pts, got familiar with metabolic syndrome and screeing protocols along with learning how to care for pt's. I want to go back. Can I do 6 more weeks with Dr. Wright? :)"
"Dr. Wright was an amazing mentor and preceptor. He gave more responsibility than I had ever had before which gave me the opportunity to really experience what it might be like to be a family practitioner. We discussed each patient in depth and he not only was an excellent teacher but also took the students' ideas into consideration. He was also one of the nicest people I have ever worked with. By far one of the best rotations ever!"
"Dr. Wright gives students a great sense of responsibility for their patients while never making them feel overwhelmed or ignored. He is not only knowledgable but considerate, empathetic and kind to his patients and staff, which was very encouraging to observe. He is patient and encouraging to his students and gives them confidence by taking their opinions into consideration. He also always remembers everything the student presents and trusts their validity (so often a preceptor will re-ask every question to our great embarrassment) which was very humbling and encourages us to be conscious about the quality our history and physical exam. One of the best preceptors I have ever worked with."
"Lots of patient encounters with a variety of issues. Involvement in patient care decisions and rationale for those decisions was discussed. Got to see some patients multiple times over the 6 weeks. Exposure to a practice model that was new to me."
"Both Dr. Wright and Dr. Duarte involve students in assessments and plans and thus prepare students for future practice."
"Dr. Wright has an extremely vast database of patient experiences from which to draw upon. He is a great example and inspiration to medical students."
"Dr. Wright is very approachable, respectful to students and friendly with patients."
"Dr. Wright is a wonderful physician, teacher and human being - great experience."
"A very friendly atmosphere including all of the office staff. Large volume of patients with adequate variance in presenting problems."
""Saguaro East gives the real-world primary care experience. If you need a break from academic institutions and want to see real-life medical issues, then choose Saguaro East."
Site Address:
Saguaro East Clinic 9302 E. 22nd Street Tucson, AZ 85710 United States