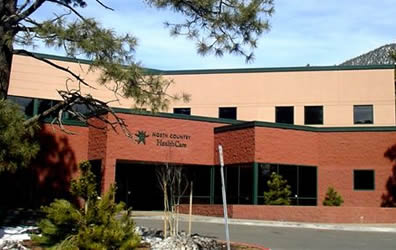 Daily number of family practice patients:
Flex Time Activities:
Public Health Dept. (TB/STD Clinic)
FP rounds at Flagstaff Med Center
Dental & behavioral health on site
Satellite clinics in Ashfork, Winslow, Holbrook, St. Johns, Seligman, Springerville, Grand Canyon Village, Kingman, Show Low, and Lake Havasu City
Ryan White HIV/AIDS program
Hospital Affiliation:
Flagstaff Medical Center (3 miles west of health center)
Insurance Spectrum:
30% Notch Group (sliding scale)
30% AHCCS
40% other insurance
Mileage and Housing:
Housing provided by FCM Clerkship,
Misc. Info:
8 FPs, 6 FNPs, 3 PAs + 1 Med-Peds, 5 OB-GYNs, 2 CNMs, IMZ
Inpatient census: 5/day
Orthopedics - casting
Osteopathic manipulation
Broad spectrum of clinical and social services (see flex time)
1/2 - 1 day per week in rounds at hospital
Prenatal ultrasounds
Comments from Students:
""I enjoyed being able to work one on one with a physician"
"It was a great experience and I would highly encourage any student to do a rotation there regardless of specialty interest or rural vs urban interest."
"The location was fantastic. I wanted to see if Flagstaff (or similar setting) would be the right fit for me in the future. I was really pleased with the city. The staff and physicians were also great at the clinic. They were kind, patient, and I learned a great deal about how I'd like to practice medicine. I learned something from each of their styles, and felt very welcome in the clinic."
Comments from Faculty:
"We're a non-profit community health center, so we do everything that walks in the door. We do take a lot of AHCCCS patients, a lot of Medicare patients and everything in between. Cross-cultural sensitivity training is a huge part of what we do."
Site Address:
North Country Healthcare CHC 2920 N. 4th St PO Box 3630 Flagstaff, AZ 86003-3630 United States