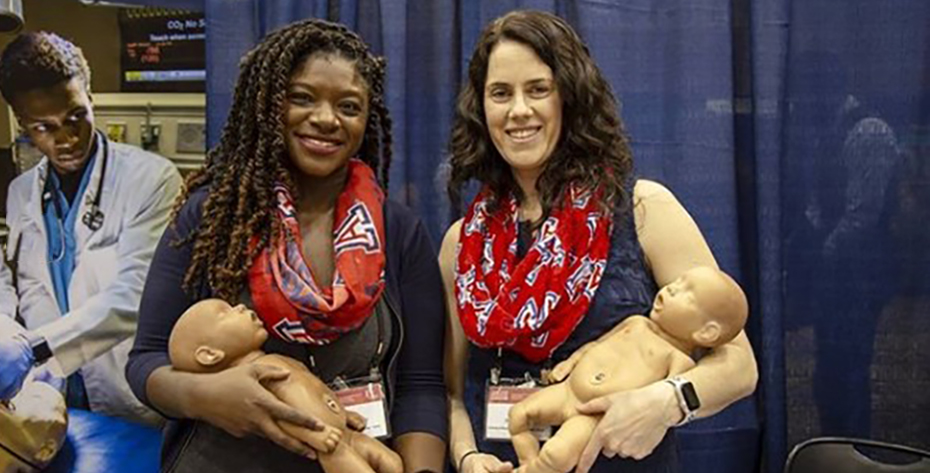 MISSION
The University of Arizona Family Medicine Residency Diversity and Inclusion Committee is committed to promoting diversity and inclusivity within our residency program to foster a welcoming and supportive environment and better care for our diverse patient population. Through collaboration with the Department of Family and Community Medicine, the University of Arizona, and the Tucson community, we strive to bring awareness around topics of disparities, diversity, and inclusion to better understand the community's needs and provide culturally competent care. We aim to increase diversity in our residency program by supporting the recruitment and retention of diverse staff, residents, and faculty, and to give back through outreach and mentorship. We also aim to provide a safe space for learners, faculty, and staff to raise concerns, ask questions, and problem solve issues around diversity. Focus areas include, Awareness/Education, Recruitment/Retention/Representation and Community Outreach.
Awareness and Education Initiatives
Social determinants of health Journal club Series

"Gestational Diabetes Screening - Are we missing our target? Population health assessment: Asian Americans"  

Racism in Medicine Series
Inclusivity and bias training
LGBTQ + education and training for residents and staff

Roundtable discussion with members of the community
Policy and intake form reforms
Rainbow flag initiative
Recruitment, Retention, and Representation
Our residency program seeks to invite residents and faculty members from various backgrounds to join our team. Our Tucson patient population is a unique blend of individuals from all socioeconomic backgrounds, underserved and marginalized communities, refugees, "snowbirds" and college students.  It is our goal to produce well-rounded and well-trained residents while providing the best possible care to our diverse patient population. We know that 'representation matters' and we strive to recruit residents and faculty members that share the same vision for inclusivity and equity in healthcare. 
Community Outreach
Volunteer

AAMC minority student medical career fair
Asylum forensic evaluations

Mentor

SNMA Regional conference: resident-led workshops

Serve

Casa Alitas Program - Aid for Migrant Families
Co-Chairs: Nicolette Barbour, MD, R3 and Leticia Moedano, MD, R3
Faculty Advisor: Dr. Evelinda Gonzales-Pryor, MD