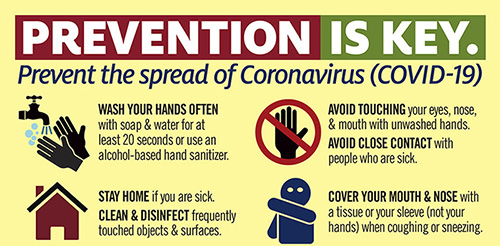 Download "Prevention is Key" poster: 8.5" x 11" PDF | Download 11" x 17" PDF
Social Distancing Guide: Apps for Seniors. Guide provides practical apps for seniors (tech-savvy or not), along with setup assistance.
Use of Cloth Face Coverings Help Slow the Spread of COVID-19. MORE>>
Arizona Poison and Drug Information Center ALERT: Avoid Inappropriate 'Anti-COVID-19' Treatments. MORE >>
We hope you find these COVID-19 resources helpful. We'll add more links to this page on a regular basis, so check back for updates.