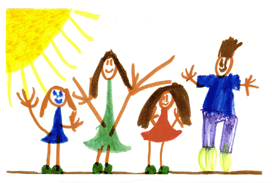 The Family and Community MedicineClerkship is one of seven required clerkships at the University of Arizona College of Medicine. (This clerkship is not open to visiting students.)
The FCM Clerkship utilizes a community oriented family medicine problem-solving conceptual approach to common clinical problems and prevention. Students may choose from a variety of clinical sites, urban and rural, located throughout the state of Arizona.
About the FCM Clerkship Match:
In the spring of Year II, the FCM Clerkship offers students the opportunity to choose from a variety of sites in Tucson, Phoenix or Flagstaff. Match materials are given to each student to rank the sites according to their interests, whether it be rural or urban, private practice, a residency site or an Indian Health Service. Every effort is made to match students to sites they ranked. Students who dropped FCM Clerkship from their Year III and take it in Year IV are assigned to the remaining sites. Fourth year students do NOT rank the sites. This should be noted by medical students who are considering postponing their FCM Clerkship to Year IV.
Clerkship Location at FCM: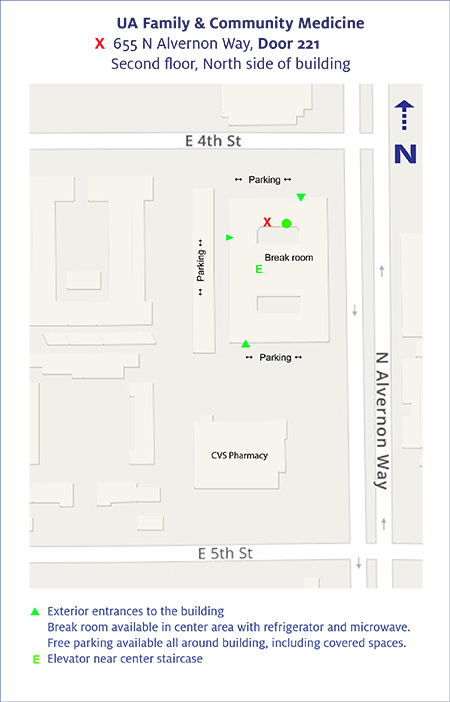 Contact:
Eamon C. Armstrong, MD
Clerkship Director
Eamon.Armstrong@bannerhealth.com

Rosalind Fair
Predoctoral Program Manager
(520) 626-7865
fair@email.arizona.edu
655 N Alvernon Way, Suite 228
P.O. Box 245052
Tucson, Arizona 85724-5053
(520) 626-6134 FAX
2018-2019 General Clerkship Instructor Manual
Family & Community Clerkship Manual for Students
Family & Community Medicine Clerkship Syllabus