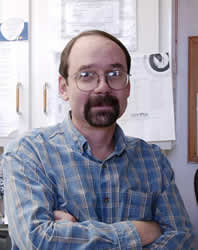 Student Per Period:
1 per open period. Didactics in Flagstaff.
Daily number of family practice patients:
Flex Time Activities:



YMC - ER ~20% of Prescott time in modern 21-bay ER staffed by Drs. Thrift, Lopez, et al;



60,000 ER visits/year



Pioneer Home 130 elderly patients with Dr. David Duncan



Yavapai County Health Dept. (STD and TB clinics)
 
Hospital Affiliation:
Yavapai Medical Center (YMC) (127 beds). Has new hospitalist service.
Insurance Spectrum:



5% AHCCCS



25% Medicare



60% private insurance



10% uninsured (pro bono)



No HMO patients
 
Patient Population Profile:
Full age-spectrum practice, about 20% are children
Site Specific Info:
Established practice ~ 20 years.
95 miles from Flagstaff or Phoenix
Mileage and Housing:
Housing: 2 BR apt. 1.5 miles from Yavapai Medical Center, shared with a student from other Colleges. Mileage compensation not provided by FCM.
Misc. Info:
In-patients - 3-6 admits/week
No prenatal or OB
Procedures - flexible sigmoidoscopy, minor surgery
Comments from Students:
"Great preceptor with experience teaching and exposes students to a wide array of issues."
"I was allowed to see patients and completely work with them up on my own and make my own decisions about how to appropriately manage their care before the attending came in."
"Dr. Thrift was also very patient and generous with his knowledge - both in the science and art in caring for their populations of patients. He really opened my eyes about the amount of activities you can be involved in when you are a primary care doc."
Site Address:
Yavapai - Prescott 801 Miller Valley Road Prescott, AZ 86313 United States