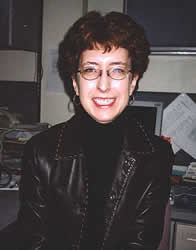 Daily number of family practice patients:
Flex Time Activities:
Podiatry clinic; multiple social services
Emergency room evenings at Sells
Home visits on the San Xavier Reservation
TB clinic 1/2 day alternate months
Ortho/Rheumatology once per month
Work with Nutrition and diabetes educators
Insurance Spectrum:
Population-based, single-payer IHS system; provides comprehensive health care to Native Americans.
Patient Population Profile:
Tohono O'odham, Navajo and other Native Americans (few Spanish-speaking).
Site Specific Info:
Innovative medical records/data base with automatic problem list updates
Mileage and Housing:
Mileage compensation not provided by FCM. No housing.
Misc. Info:
Four FP doctors, 1 Internist, 1 Pediatrician and full community health staff
Dental, eye, psych, podiatry, lab, x-ray and pharmacy all on-site
Diabetes program
Ortho, rheumatology, cardiology monthly specialty clinics
Pediatric developmental clinic twice monthly
Location is South of Tucson, east of I-19 across from San Xavier Mission.
Comments from Students:
"Dr Neufeld was an excellent physician and mentor and I am lucky to have had the chance to learn from her at San Xavier. She was very caring with her patients, allowed me to see patients on my own and build my own differential diagnosis for each patient. She explained concepts in a clear manner and was enthusiastic about teaching. She found experiences for me to have during my time with IHS that fit with my interests and future plans. I had an excellent experience at Sat Xavier with Dr. Neufeld!"
"I had a wonderful time at San Xavier because Dr. Neufeld and the rest of the team have created a productive, efficient setup for medical students."
"Wonderful experience - made me interested in IHS."
"There was a huge variety of patient problems. However, there were a few problems that tended to come up a lot, such as diabetes and asthma, so I left the rotation feel pretty comfortable with these diseases in particular."
"The best aspect of this site is the variety of clinics to work in. The doctors and nurses were really wonderful teachers. The patients were all very interesting people and culturally different from he norm in Tucson."
"There is a great variety of patients - treated patients from Peds to OB to chronic illness in older persons. Very helpful staff who really encouraged learning in a supportive way."
"The staff was very helpful and friendly. I was able to see a lot of patients with a wide variety of problems and was included in their treatment plans. I saw many children, prenatals, acute problems and chronic maintenance/preventative health.."
"Dr. Brenda Neufeld is very enthusiastic and up-to-date on clinical knowledge."
Comments from Faculty:
"Working at the San Xavier Health Center provides a mix of rural and urban medicine with a degree of continuity that is quite rare in medicine today. Contact with urban Native Americans from many tribes including the Tohono O'odham tribe has been very enriching. We have a caring and talented medical staff, as well as a very dedicated nursing and support staff. I have interests in prenatal care and rheumatology. Other physicians have interests in geriatrics, behavioral medicine, and colposcopy. In addition, students have opportunities to work with podiatry and public health nursing. Students generally find this site to be very stimulating, offering a volume and spectrum of clinical challenges that may be different from what they have previously experienced."
Site Address:
San Xavier Indian Health Service Clinic 7900 South J. Stock Road Tucson, AZ 85746 United States