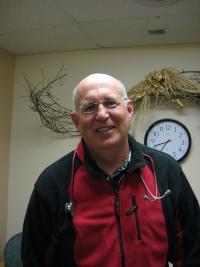 Daily number of family practice patients:
Hospital Affiliation:
Mount Graham Regional Medical Center
Insurance Spectrum:
20% AHCCCS
25% Medicare
20% HMO
35% Other
Mileage and Housing:
Housing provided by FCM Clerkship.
Comments from Students:
"Physicians that really care about your education and exposing you to as many experiences and problems as possible."
"I was able to see a variety of patients in a clinic environment and was
able to learn a great deal from a few talented, caring physicians. I liked
that I was able to work directly with the attending docs."
Comments from Faculty:
"Able to see what family medicine is meant to be: from neonates to 100 year olds and everything in between. A really good opportunity to see what rural medicine is all about."
Site Address:
Mount Graham Family Practice 1300 S. 20th St. Safford, AZ 85546 United States