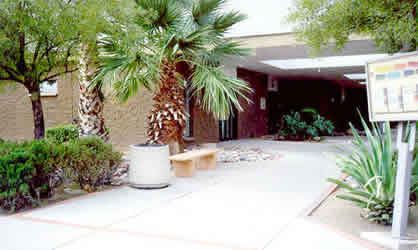 Daily number of family practice patients:
Flex Time Activities:
Variety of procedures and rounds.
Insurance Spectrum:
HMO
private insurance
AHCCCS
Patient Population Profile:
Diverse full spectrum of Tucson's ethnic groups.
Residency Info:
No. 100% time with 3 attendings.
Site Specific Info:
Geriatrics and Medical Practice Management are Dr. Schwager's primary areas of expertise.
Mileage and Housing:
Mileage compensation not provided by FCM.
Misc. Info:
Full spectrum Family Practice, including: colposcopy, circumcision, minor surgery in office.
Comments from Students:
"Dr. Schwager's office sees a great variety of patients- both from a disease aspect and a demographic aspect."
"Dr. Schwager always presented challenges to me without ever putting me in situation in which I felt uncomfortable. He included me in all office activities."
"I was able to set my own pace in clinic and never felt rushed. I received excellent feedback and instruction. All of the individual styles of my preceptors were helpful and I would adopt elements of each. This was a great site to work at."
Comments from Faculty:
"We see a great variety of patients -one minute evaluating a multi-problem geriatric individual, and the next an infant with a respiratory problem, perhaps followed by some office surgery. In the midst of it all, many patients have been under my care for several years. The continuity is terrific."
Site Address:
Carondelet Medical Group - St. Joseph's 6567 E. Carondelet Dr. Suite #555 Tucson, AZ 85710 United States