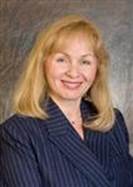 Site Specific Info:
Dr. Pineres completed her residency ant University of Illinois at Rockford.
Comments from Students:
"She was a great teacher. Did a great job of not only teaching me medicine, but also teaching me various aspects of running a practice. I really appreciated the time she took to answer my questions and make sure I was learning everything I needed to know."
Site Address:
1106 N. Beeline Highway Payson, AZ 85541 United States