Continuity Clinic at The Family Medicine Center at BUMC South Campus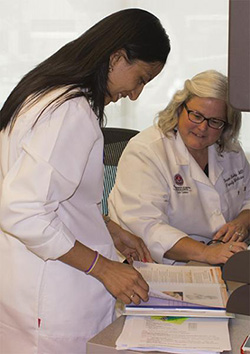 Our program provides a broad spectrum of care experiences that guide the full development of a resident to become an excellent family physician.  We highly value the Continuity Clinic experience for residents and their patients; it both challenges and rewards each resident through a complex array of medical issues and a culturally diverse patient population.
Many of our patients are Hispanic/Latino and Spanish is their primary language.  However, we also provide care to refugees from many parts of the world, and have use of an interpreter service when a resident confronts a language barrier.  Culturally appropriate care exists as a core feature of learning within our community of care. We have access to a superb group of subspecialists who provide consultation and resident teaching in a wide variety of subspecialties, as well as within the realm of mental health services.  Further, we have developed a state-of-the-art Medical Home for adults with developmental disabilities that provides social services support, case management, and other service coordination so we may serve as a model for others for this needy population.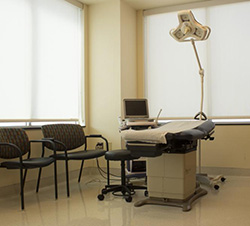 We assist and supervise many procedures in our clinic, including but not limited to, colposcopy, IUD placement, Nexplanon, endometrial biopsy, toenail removal, joint aspirations and injections, trigger point injections, dermatologic procedures, and circumcision.  
Our clinic employs many of the components of a patient-centered medical home.  We have a full time licensed-clinical social worker who specializes in behavioral health who is available to help patients, in addition to assisting in the education of residents. We take great pride in our faculty and staff.  We strive to continuously offer high-quality, evidence-based care that is patient-centric.  We are committed to care of the disadvantaged, and to training future generations of family physicians.  We firmly believe this is an ideal training environment for a 21st century family physician.
The University of Arizona Medical Center - South Campus Hospital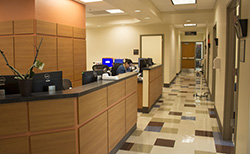 Residents complete all inpatient family medicine rotations as well a many sub-specialty adult inpatient rotations at Banner University Medical Center - South.   Located on the same campus as our continuity clinic, the South Campus hospital is a vibrant facility with 160 operational beds and a growing number of advanced medical and surgical services.  There is also inpatient and outpatient psychiatric services available to our patients on site.