Prospective Residents,
Congratulations on the next step of your long journey to becoming a family doctor! At the University of Arizona College of Medicine at South Campus Family Medicine Residency, we look forward to helping you become the physician you have dreamed of being – from learning where may fit into the larger picture of healthcare, to becoming a life-long learner, to balancing work and life, and more. We strive to deliver high quality, compassionate care to all those we serve.
We focus on providing care to patients, especially those who are typically considered underserved, across all aspects of care. Our program offers a strong inpatient experience in an academic, community hospital in addition to strong ambulatory training in our family medicine clinic. In addition to experience in Tucson, residents are given the opportunity to rotate in family medicine, emergency medicine, and obstetrics at various rural hospitals and clinics throughout the state. Our graduates practice in diverse practice settings and geographic locations. In addition to the basic curriculum, we also offer tracks in Global Health and Integrative Medicine.
In addition to offering unique training, we also enjoy a beautiful location. Tucson is still a small town at heart and has many offerings, from proximity to the border to the outdoors to being the only UNESCO World City of Gastronomy in the United States.
Please contact us with further questions. We look forward to getting to know you and helping you along this journey.
Best Wishes,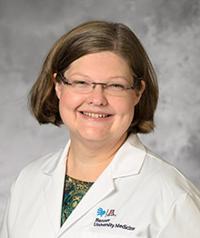 Melody Jordahl-Iafrato, MD        
Program Director